Yup, you all read that headline correctly, I am HAPPY that Oracle Solaris 12 was recently killed.
Let this sink in… Solaris 12's "death" is a good thing…
And this is why. Oracle finally wised up about Operating System names, and made the decision to follow a version strategy that may other software companies have figured out, and are keeping the major number at 11. That's right, Solaris 11 is here to stay for a while. It is not dead, it is not end of life, and all those other rumors you might have read about the end of Solaris are greatly exaggerated.
What Oracle really did, is a giant bonus for all the Solaris 11 administrators, ISVs and system owners already out there, as a new deliver model is being rolled out.
This is called a continuous delivery model, and should offer more frequent updates to deliver new features faster without the need to do a major Operating System upgrade.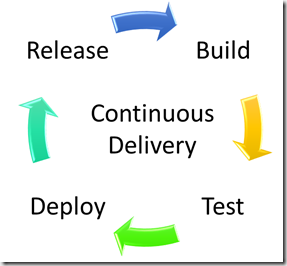 This not only puts new features in our hands faster (patching without rebooting comes to mind) and from Oracle has stated, often as part of the monthly SRUs, and not always tied to a point release. This is also inline with what the rest of the industry is moving to, like OSX from Apple. Oracle's Cloud product uses this model, and new features pop-up every month, just look at the Oracle Management Cloud product for an example. With Solaris moving to this model, I am expecting to see something similar, though I would not expect new features every month from the Solaris team.
The unfortunate downside, is that by delivering software through this more efficient model, Oracle no longer needs a duplicate set of developers, architects, documentation writers, QA staff, product managers etc. so a layoff was needed to address the resource requirements. This layoff is what is causing all the rumors that Solaris was being canceled. About those rumors, most came from a website that focuses on layoff rumors, and allows anonymous posting. Nothing is verified from the site, yet many "experts" have been using posts there as proof Solaris is dead. I wonder why they would do this, are they afraid about something?
Also, about that "monster layoff", while there was an unfortunate layoff, many of the staff (Some of them friends of mine) have moved to new projects at Oracle, so while they are no longer working on Solaris they are working on some really cool technologies. If you follow Oracle technologies on twitter, you would have recently seen @wimcoekaerts talking about LDOMs on Linux, and if you were at Oracle Open World this last year you saw the new Exadata SL6, a SPARC powered Exadata, almost identical to the X6, the same Operating System (Oracle Linux) , the same storage, and per Larry Ellison same price as the X6 when release.But the ONE difference is that the SL6 is running on a SPARC M7 processor, over 2x faster per core vs the X6 Exadata.. Solaris and the SPARC processors are not a dead but technology, but they are both evolving. Maybe this is why Oracle's competitors are afraid of these technologies, as they have the potential to disrupt that status quo. If you have not tried Solaris or SPARC, take a look, the end results may surprise you. Solaris and SPARC is alive and kicking, more powerful than ever.