Recently I had a DBA at an IOUG event complain that they were unable to install from the Solaris 11.2 ISO. They had seen me demo Openstack a few weeks ago, and wanted to know how to install Solaris 11.2 in a VM. So guys… here is a step by step for you.

First, you will need to download the Solaris 11.2 x86 ISO. You can download that from here:

Now start up Virtualbox

We will now add a new VM, Called Solaris 11.2 demo.

Select the new button, and enter the name of the VM into the field. Verify that the Type is Solaris, and the version is 11, 64 bit. Then click next.

We will now set the memory to 2G (2048MB)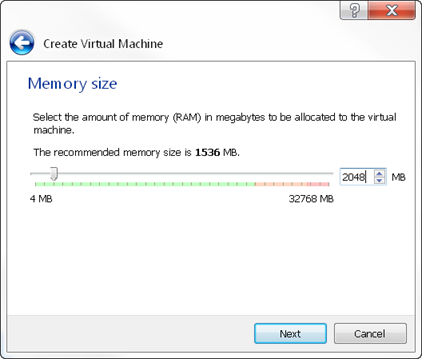 After clicking next, we will create a virtual drive. For this demo we will make is a 100G VDI drive, to accommodate a future lab.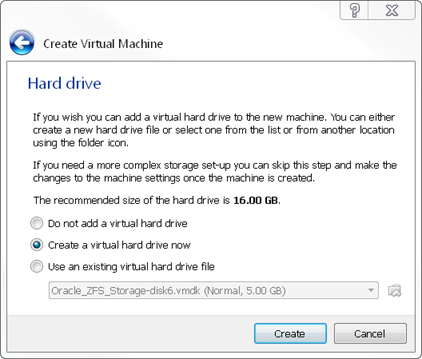 Click Create to make the virtual disk drive.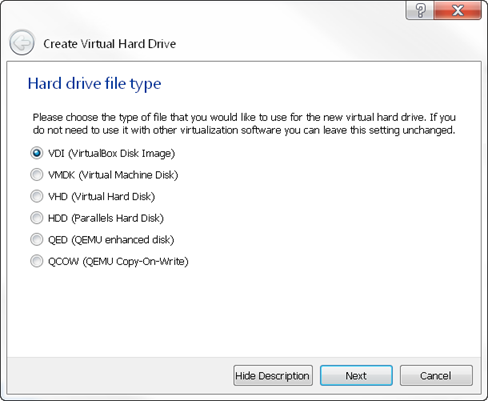 To save some disk space, we will use a dynamic allocated drive.

Make sure to make the drive 100G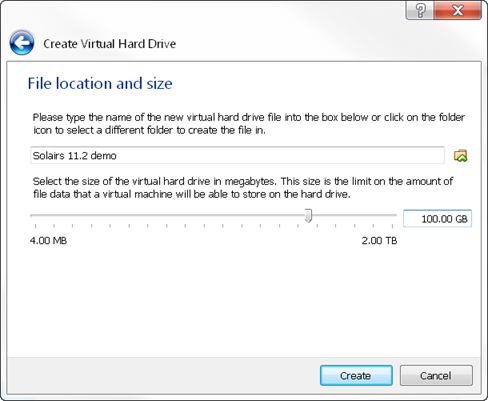 And now click create.

Virtualbox will take you back to the main screen once the drive is created. We now need to add in the ISO image and boot the system.

To add the ISO, make sure the new virtual machine is selected, and then select settings.

This will bring up the setting dialog box. From here we will update a few settings before we kickoff the installer.

First, from the System menu, we will remove the floppy as a boot device, and update the Pointing device to PS/2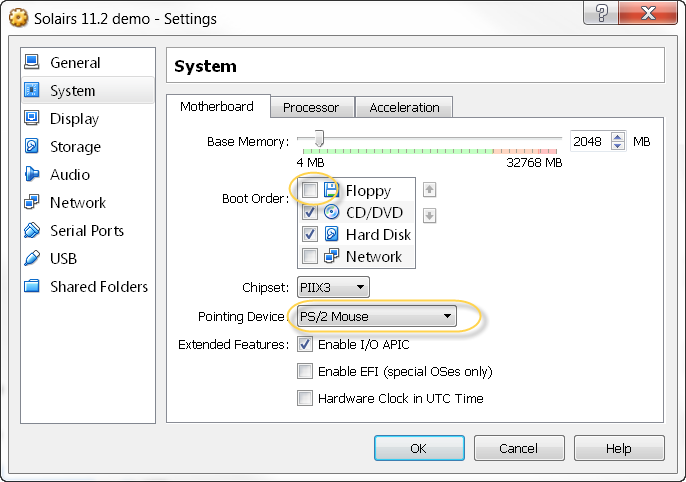 Then from the Storage Settings, we will add a new controller, and mount the ISO.

Select the CD icon,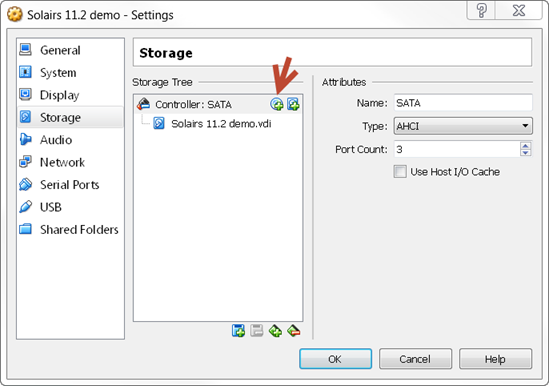 You" now be prompted to choose a disk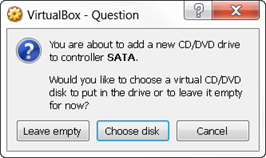 Navigate to where you downloaded the ISO file, and select the text-x86 Solaris installer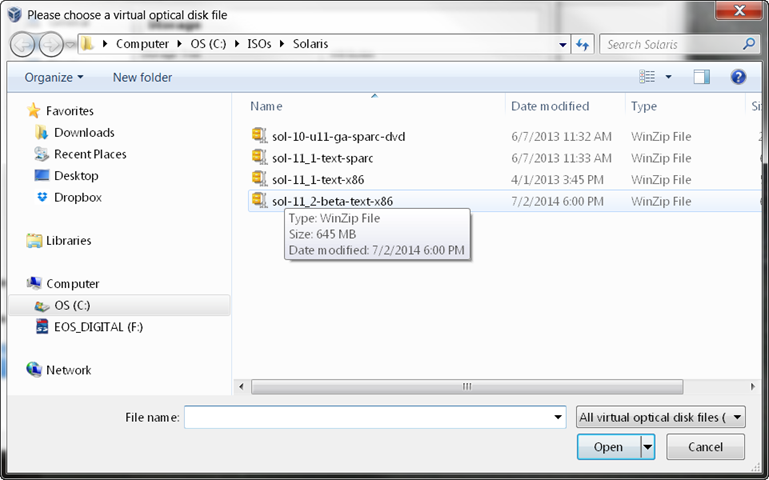 Now you should have the ISO mounted.

Select OK to go back to the main screen. Now we will boot the OS and run the Solaris installer.

While the VM is highlighted, select Start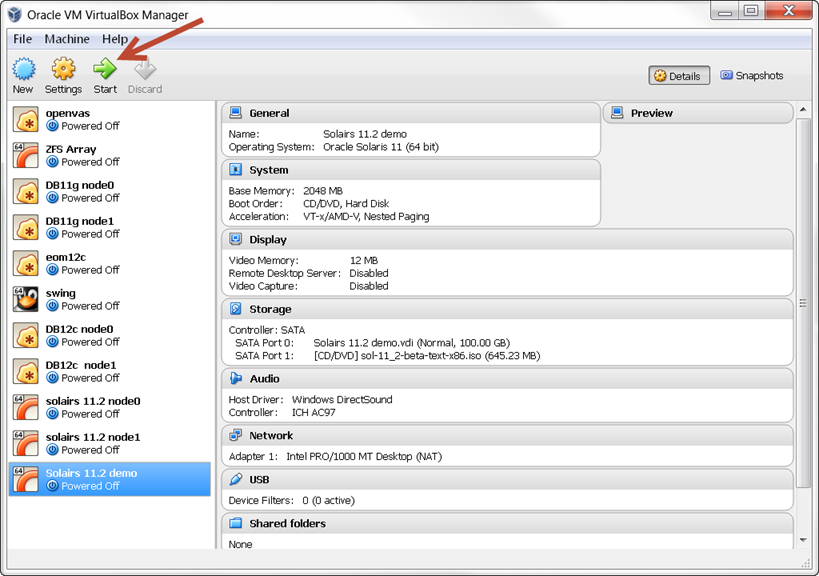 GRUB should kick off, and you should soon see the OS probing for devices.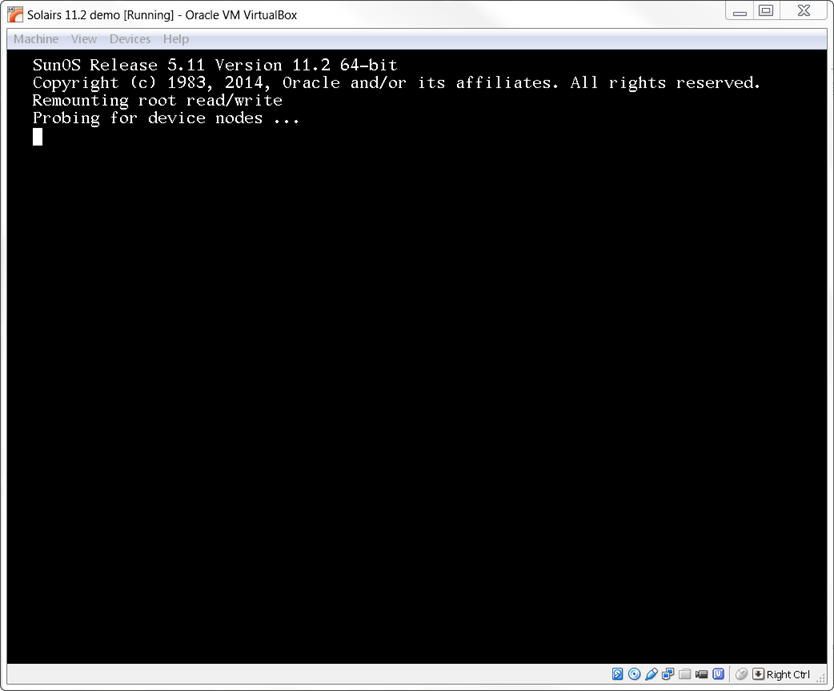 I a minute or two, you'll be at the first of the Install screens, I'll walk through that in Part 2